Chapter 9:
Concentrating HTP from Low Grade Peroxide Solutions
---

A major obstacle that this program has had to overcome was the procurement of high-grade peroxide for the phase 1 tests.

Previously, small quantities of high test peroxide (HTP) in the 70-95% concentration range could be procured domestically commercially from one of two sources,

1) FMC Corporation (USA), or
2) Peroxide Propulsion, Inc. (Sweden).

In 2012 FMC Corporation completed the sale of its peroxygens business to PeroxyChem, an affiliate of One Equity Partners, the private investment arm of J.P. Morgan Chase & Co.
Also, in 2009 Peroxide Propulsion ceased retail sales of high-test peroxide, deeming the liability risk as being too high for profitability.
Unfortunately, the remaining commercial source for HTP, PeroxyChem has instituted a minimum order policy for HTP -- a pallet consisting of 4 x 55 gallon drums, or approximately 1.21 metric tons of decomposable material.
USU currently does not have the existing infrastructure to safely store and work with such a large amount of material. The infrastructure modifications that would be required to meet federal regulations far exceed the available budget.


THus, As an Operating Principle for this test series, we will only keep on hand the amount of HTP (> 70% concentration) necessary to complete two days worth of testing.

HTP solutions > 70% will be condensed from 50% solutions available at the Chem store.
Only 50% or lower concentration of H2O2 will be stored for more than two days.
---
Peroxide Concentration Procedure
... Based on ... HTP Rarata and Surmacz, TRANSACTIONS OF THE INSTITUTE OF AVIATION 217, p. 116-124, Warsaw 2011
• Evaporator Systems must be Impeccably Clean before starting ..
---
Page 1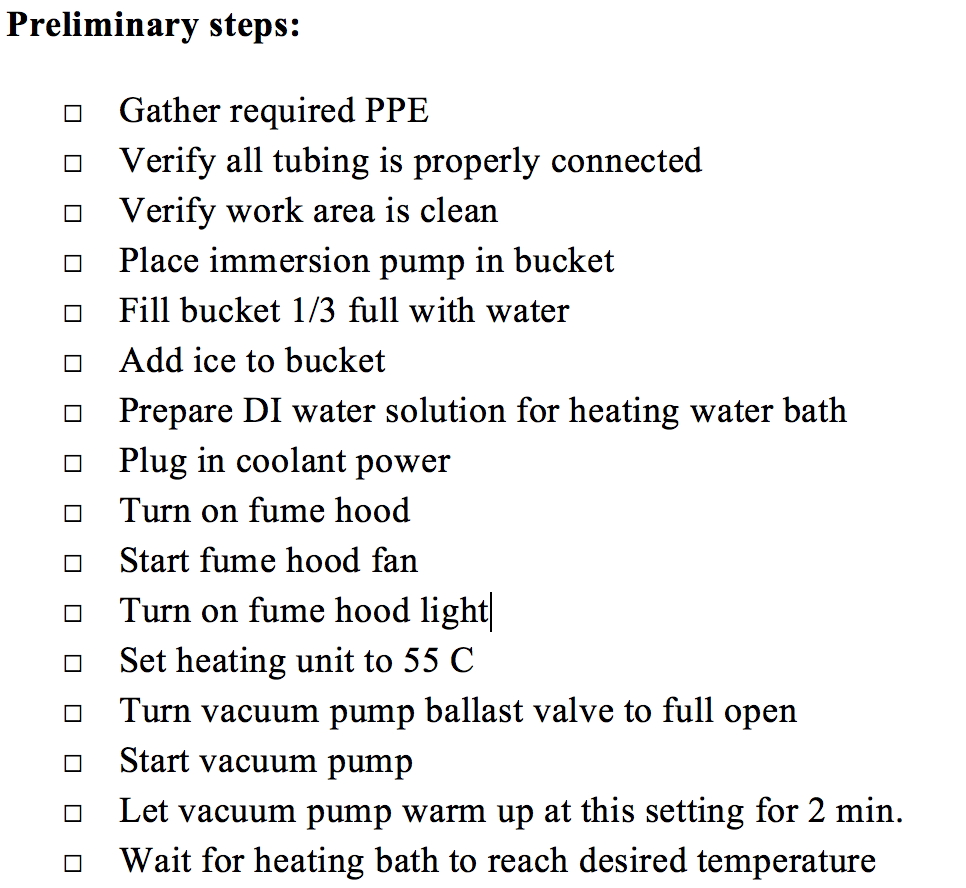 ---
Page 2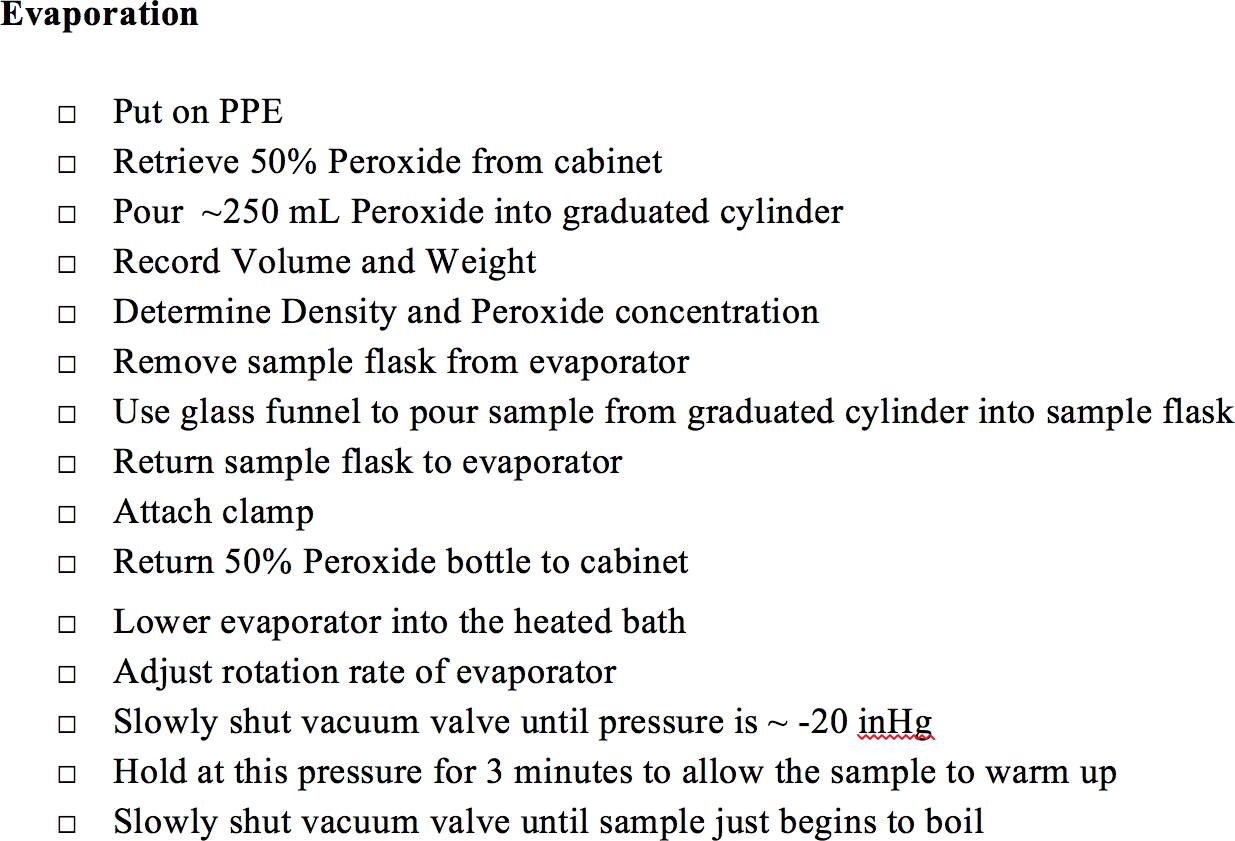 ---
Page 3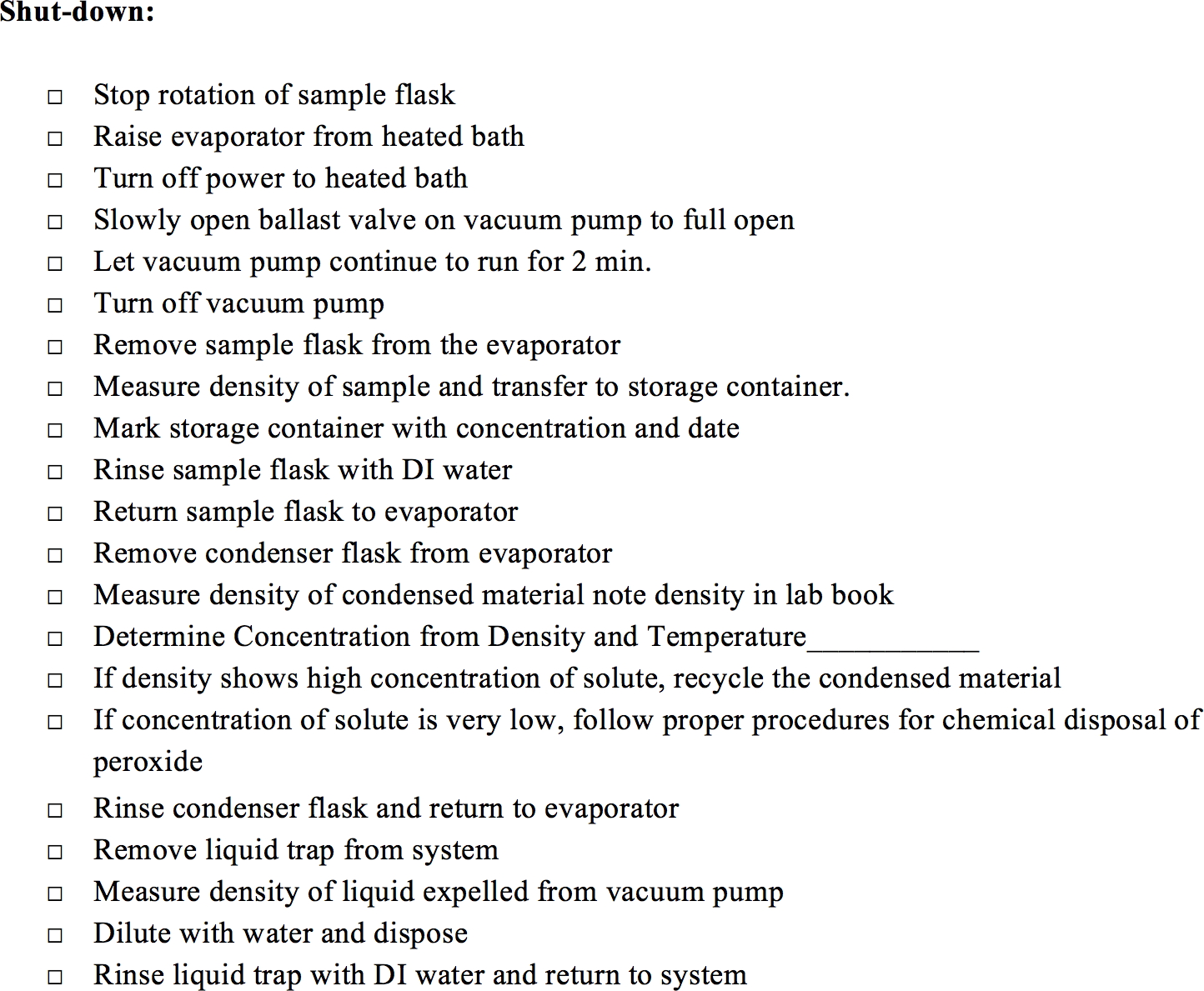 ---